The Best Fitness App For You
3 min read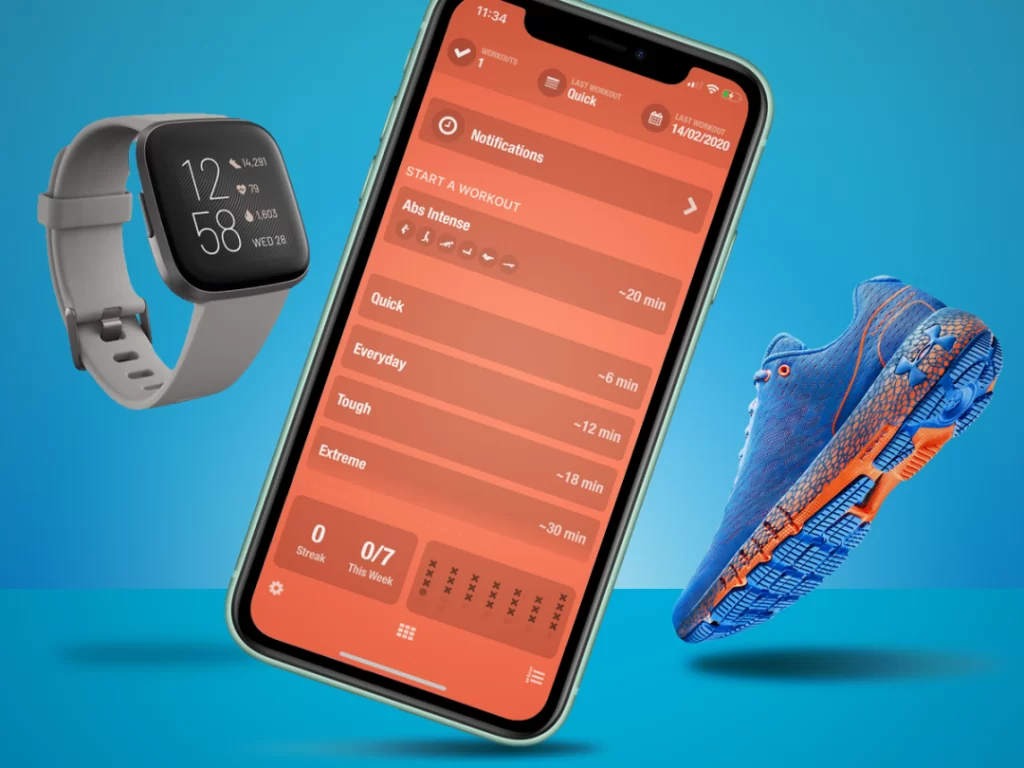 Workout apps can help people stay on track with their exercise goals even when away from the gym, but finding the ideal fitness app depends on what your individual goals are.
Peloton app offers on-demand classes and programs for everything from cardio to yoga and Pilates, healthline experts praise its variety, live workouts, and motivational content.
The 7-Minute Workout
The 7 Minute Workout app efficiently condenses targeted workout regimens into digestible chunks of seven minutes, offering targeted calorie-burning and muscle toning circuit exercises tailored specifically to bodyweight that can be performed anywhere without needing additional equipment.
The app provides clear instructions in a variety of forms – videos, photos and written steps. For those seeking an additional challenge, there is also a customizable feature which allows users to choose alternate exercises within each seven-minute workout session.
This app is free and syncs seamlessly with Google Fit, but users can subscribe for access to over 180 workouts narrated by top Nike trainers – starting from just $9/month after a free trial period!
Beachbody On Demand
Beachbody On Demand (commonly abbreviated BODi) gives users access to popular fitness programs like Insanity and P90X workouts as well as nutrition guides, workout calendars, wellness meditation, recipes and community support services.
Subscription service available on iOS, Apple TV, Roku devices and Chromecast that allows users to download workouts for offline viewing as well as offering a dashboard displaying personal fitness metrics.
Users can use BODi to track their heart rate monitor with their iPhone, and follow their progress while working out on screen. Incorporating Apple Healthkit integration allows for users to also track calorie burn and training zones through BODi's integration, monthly workout "Stacks" are also included as well as two comprehensive nutrition plans with free trial available making BODi an ideal way for those wanting to exercise from the convenience of their own homes.
Alo Moves
Alo Moves fitness app boasts a vast library of workouts and classes for beginners to advancers alike, with new courses being released weekly. Alo also provides numerous mindfulness tools which can supplement workout sessions as well as stand-in meditation sessions.
Alo Moves provides an expansive yoga, strength, and cardio section, featuring classes that gradually build in intensity over time. Furthermore, skill classes offer additional assistance in improving posture, flexibility, balance, and agility.
At Workout Anytime, they offer both a free trial and discounted annual membership to new subscribers. There are no extra fees or premium content unlocks through in-app purchases – instead there is an active community within the app to encourage you to stick with your workouts!
Nike Training Club
Nike's app is free and provides workouts suitable for people of all fitness levels – from simple at-home bodyweight sessions up to advanced training programs for experienced athletes.
This app is also great for nutrition & wellness advice as well as motivation tips & reminders, making it the ideal way to track exercise goals that fits seamlessly with your schedule. It even lets you select workouts that may work with different workout routines!
Before choosing a fitness app, it's essential to define your personal fitness goals. Be it to tone and sculpt or build muscle mass, identify what it is you hope to achieve before selecting an app that best meets them. Many apps offer free trials so you can test out each before paying a subscription fee.
Strava
Strava is one of the top GPS fitness tracking apps. Compatible with an expanding list of GPS devices (iPhones and Android phones, Garmin head units and watches, heart rate monitors and power meters), this fitness app makes recording virtually every fitness metric simple and fast. Premium features like being able to view performance across segments make this must-have app for data-driven athletes.
Other outstanding features of Strava include the ability to form clubs where athletes can come together online to motivate each other and share their love of sport, as well as real-time views of your progress on popular segment routes. Furthermore, its free trial provides the perfect way to assess whether paying for this app will make sense or not.
About Author