How to Choose the Best Fitness Tracker
3 min read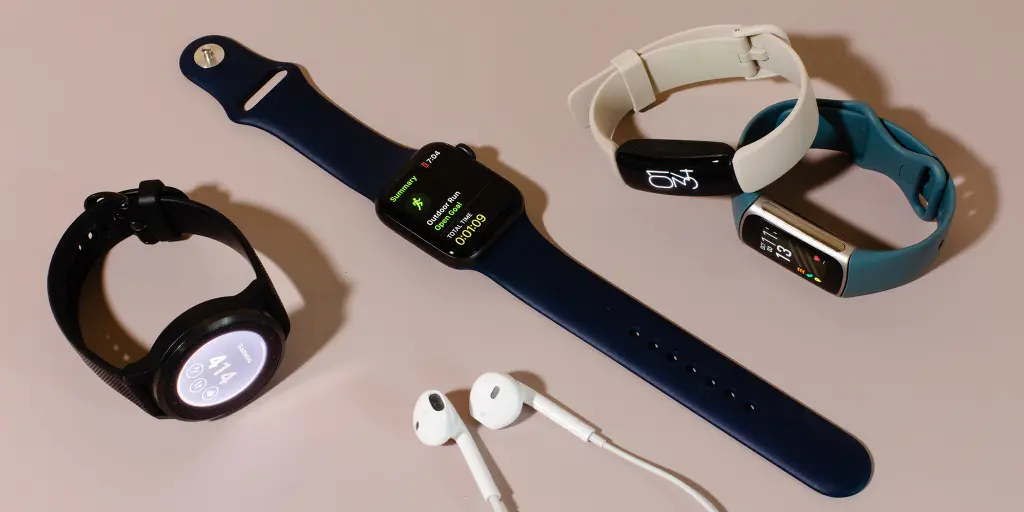 A fitness tracker can be an invaluable way to monitor your health and fitness progress, offering personalized feedback to help reach your goals more quickly.
Fitness trackers vary in features and accuracy; however, most can do a decent job tracking your daily activities and providing pertinent feedback.
Features
No matter your motivation for wearing a fitness tracker, it's essential to understand all of its features. In addition to providing basic step and activity data, top-quality devices also can offer insights about sleep quality as well as encourage healthier behaviors.
Fitness trackers with sensors that monitor heart rate, oxygen levels and stress are an ideal way to keep an eye on these vital stats. Some even feature electrocardiogram (ECG) waves for atrial fibrillation detection – an irregular heartbeat which may signal impending heart attacks or strokes.
Some of the top-rated devices also provide detailed sleep tracking, enabling you to monitor each stage of sleep and wake up feeling rejuvenated. This feature can be particularly beneficial if you suffer from sleeping disorders or simply want to optimize your sleeping habits.
Fitness trackers typically come equipped with GPS for enhanced tracking capabilities and can connect directly to your phone for easier use. Many models also feature multiple workout modes and waterproof designs for added peace of mind.
Design
A quality fitness tracker should track steps, calories burned and heart rate. In addition to these metrics, additional features such as GPS navigation, barometer or gyroscope may make this device useful in tracking exercise sessions.
Depending on the model, some fitness trackers also include health monitoring functions for blood oxygen tracking and electrocardiogram (ECG) monitoring to detect atrial fibrillation signs. These features allow you to keep an eye on your heart health as well as make informed choices regarding diet.
Fitness trackers also provide you with calorie tracking data to assist with meal planning and weight-management goals. While not completely accurate, this data gives an estimate of the energy you expend throughout the day.
A great fitness tracker features both stylish and comfortable designs, long battery life and user-friendly functionality.
Battery life
One of the primary considerations when shopping for a fitness tracker is battery life. High-quality units should last several days of heavy use before needing recharged again, so we've done the hard work for you and identified our favorite contenders' battery lives based on battery-obsessed rankings of fitness trackers. Fitbit Charge 5 was our clear winner; look out for our review coming later on this page; its perfect design complements an active lifestyle; Samsung Galaxy Watch 5 comes close, though heavy on your fingers; although high-quality wearables eventually pay back their initial investment over time, so don't lose patience over its novelty cost over time if you can manage to control its novelty factor!
Cost
Fitness trackers can be an excellent tool to help you stay on the path toward fitness, improve overall health and enhance mood. Many trackers even monitor sleep cycles and count calories burnt daily!
Dependent upon your needs and budget, there is an array of trackers available. Some come equipped with simple band devices while others boast advanced watch displays with additional buttons.
Price for the best fitness trackers can depend on its features, quality and metric-tracking abilities. At their core level, lower-priced devices will track steps and heart rate; more advanced models may include features such as sleep tracking, blood oxygen monitoring, menstrual cycle tracking or nutrition guidance.
No matter your budget or lifestyle needs, finding an inexpensive fitness tracker or high-end device that is best suited to you should not be difficult. Finding your ideal tracker could not be simpler!
About Author